A Parent's Survival Guide for the Summer Holidays
Posted on 22 Jul 2016 by Anna Scott
Oh, hello end of term! If you're under the age of 18, this is cause for HUGE celebrations, but as a parent, not so much. It's not that we don't adore our children and love having them around (within reason), but summer holidays often mean having to spend a lot more money than during the school term, and this extra spending isn't just about those expensive days out to theme parks, but also the additional costs involved in having to feed your growing and always hungry children 24-7. So what measures can you take to ensure you don't collapse from exhaustion and frustration this summer holiday? And how do you keep your bank balance in a similar state of well-being?
Rainy Day Contingency Plans
Let's start with the most important part of this survival guide, especially considering most of your summer holiday will probably be spent on UK shores. Yes, it's going to rain at some point, perhaps quite a bit, and on those days your children are going to drive you around the bend. The first part of this process is acceptance of that fact, and now you can move on to see how to minimise the damage.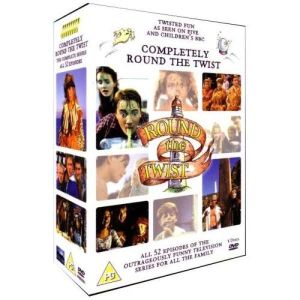 An obvious solution is
the DVD boxset
. Sitting them in front of the TV doesn't exactly scream responsible parenting, but really, is there anything wrong with watching some top quality telly? See this as an opportunity to educate them with the many retro classics available on various streaming services (Trap Door, Scooby Doo and Goosebumps for starters) or if you can't find your favourites (or theirs) on Amazon Prime or Netflix, track them down on DVD using
Zavvi promotional codes
. A wise investment indeed.
Watching TV ALL holidays probably isn't the most sensible plan, but there are plenty of other indoor activities you can cram in. The internet is packed to the rafters with
low-cost craft ideas
, and on warmer days, you and your kids can stock up on a big pile of books from
your local library
to keep you all going. Another idea that ties in the with 'saving money on food' theme is baking. When the rain is pouring down, gets your children involved in
making some easy loaf cakes and tray bakes
– these will see you right for snacks for a few days at least. And you can even put some healthy stuff in them!
Free Days Out
There are plenty available if you know where to look.
Museums
are a good place to start, and as well as the obvious London ones (
Natural History Museum, Science Museum and the V&A
), there are plenty of other free local ones too – the
Kelvin Grove Art Gallery and Museum in Glasgow, the Bristol Museum and Art Gallery and the Coventry Transport Museum
are just a few fine examples. A quick note about free museums though – it
is
amazing that we can access these incredible institutions for free, but they rely on donations to ensure they can still offer this service. So if you can afford to, please consider donating to make sure they remain free to those who can't.
For days out in the country check out your
local country or national parks
for the best spots –
the government site can tell you where your nearest one is
- and you never know, there might be a gem local to you that you didn't even realise existed. Also, many local council-run
swimming pools
offer free or discounted entry for kids during the school holidays when visiting with an adult.
Although not entirely free, it is possible to visit stately homes at a fraction of the price it might usually cost using
National Trust discount codes
. You can sign up to membership (prices start from £5.25 a month) and only have to visit their many properties a handful of times a year to get your money's worth – a perfect school holiday resource.
Theme Parks for a Fraction of the Price
Yes, even though you've offered them movies, TV, cake and trips to the beach, there's a good chance your children might pester you for at least one trip to a theme park over the course of the holidays. And there's absolutely nothing wrong with this – remember how exciting it was to go when you were younger? Although our memories conveniently filter out all the time we spent queuing.
However, theme park tickets come with a hefty price tag. Or do they? Well, yes they do,
if
you choose to queue up and pay full price for them at the gate that is. The trick here is to plan in advance.
Keep an eye out for any special offers
in the press or as part of a promotion – over the summer, newspapers, cereal boxes and biscuit packets are covered with theme park offers, usually 2 for 1 tickets. But worry not if you can't find any – booking your tickets online in advance with
Alton Towers Resort promo codes
and the like can save you up to 35% on tickets costs. And there's less queuing involved, which is always welcome.
So we hope our tips go some way to alleviate that summer holiday stress. Just remember, if in doubt, there's always a box set they haven't seen yet…